Get Your Child Started In Kids Martial Arts!
Our Kids Martial Arts program teaches students realistic self-defense skills and anti-bullying strategies while motivating them to improve their fitness. G-Elite Martial Arts also strives to enrich our kids with crucial life skills such as self-confidence, teamwork, perseverance, and integrity. Join us in Elk Grove and help your child get a headstart in life through our Kids Martial Arts classes!
Just fill out the short form below to learn more.
Why Kids Martial Arts?
Some parents think that enrolling their child in the martial arts is all about punches and kicks. It's true that we teach realistic self-defense skills to combat kidnapping, bullying, and other real-world scenarios, but our mission at G-Elite Martial Arts is to empower your child with the skills they need to thrive. Through our self-defense and martial arts-oriented programs, we help our students develop courtesy, grow responsibility, and inspire them to become leaders.
Through Kids Martial Arts, we create:
Confident, driven young leaders
Lifelong habits of physical fitness
Independent, goal-oriented youth
Bullyproof youths in our community
Join us at G-Elite Martial Arts and experience the life-changing power of Kids Martial Arts. Students who train with us perform better in school, are more respectful to their teachers and at home, and get a headstart on skills that truly matter. Your child's journey begins with Kids Martial Arts right here in Elk Grove!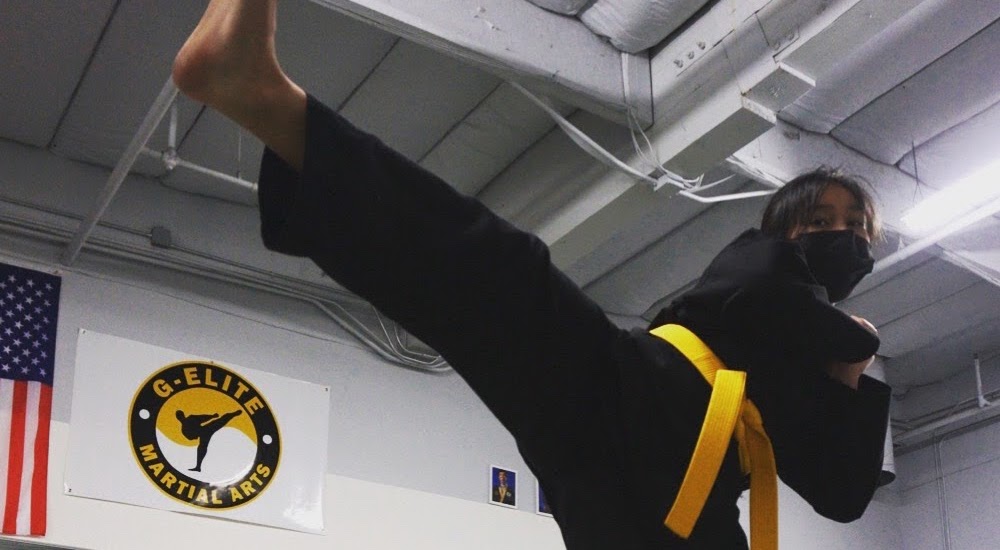 Begin Your Child's Martial Arts Journey Today!
At G-Elite Martial Arts, we understand that a strong foundation creates a successful life. That's why we're giving our students the chance to learn important life skills, establish lifelong habits of physical fitness, and become a part of our incredible community here in Elk Grove. Join our Kids Martial Arts classes today and see the difference that training with us can make.
Just fill out the short form below to get started!