As a martial arts studio, G-Elite Martial Arts prides itself on not just teaching self-defense and physical fitness, but also promoting positive character traits such as discipline, respect, and perseverance. In order to showcase our students' progress and to foster a strong sense of community among our families, we recently held a successful 'Parent's Night' event.
Our Parent's Night was an opportunity for parents to enjoy an evening to themselves, while students enjoyed an evening of team building, games, dinner, art, and desserts.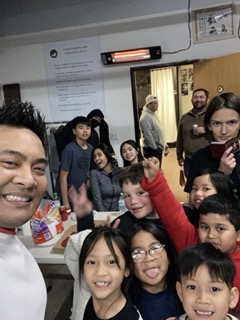 Overall, the night was a great success, not just in terms of showcasing our students' life skills, but also in strengthening the bonds between our G-Elite community. We believe that events like Parent's Night are important for fostering a sense of belonging and creating a supportive environment for our students and families. We look forward to hosting similar events in the future and continuing to provide a positive and impactful martial arts experience for our community.